Background
---
Initiated in 2003, Hanmin Incorporation specializes in the solutions and promotions for CCTV surveillance systems, video cameras, digital image processing equipment, anti-theft systems, access control systems and so forth. After years of steadfast and sound management, Hanmin has established and consolidated its presence in the security and surveillance market. We take pride in delivering the best in quality to our customers with profound insight into the latest market trends in order to assist our clients in the planning of projects. We achieve constant innovation in our product functions so as to accommodate the needs of proprietors and users alike. Insisting on defining the essence of "Hanmin" brand name and our core competence, the company has spared no efforts in perfecting the planning of customized surveillance system planning, solution of problems, surveillance functionalities and the integration of information and management systems.
Our Philosophies And Commitments
---
Hanmin has introduced prospective network video capturing equipment in its digital surveillance systems, coupled with cutting-edge software engineering technologies and transmission facilities. While working with the best partners in relevant sectors in strategic alliances, we incorporate their know-how into various aspects of system operations. This allows Hanmin to provide comprehensive online services, seamless system integration and integrated solutions.

By spotting opportunities in the market and staying abreast with the latest trends, Hanmin has banked on its extremely productive R&D capabilities and pool of outstanding talents to create a reputation that has always been highly acknowledged over the years. And thus, the company has been given more opportunities and room for improvement as well as numerous accolades.

Each and every employee at Hanmin is able to put his skills to full use by following the company's philosophy for services and guidelines for management. Smooth communication, coordination and respect for all individual employees are the essence of Hanmin's corporate culture and such spirit is evident from the level of perfect that we expect from our services.

As we insist on fair and objective evaluation and planning, the company also goes to great lengths to utilize the most suitable video feed information systems so as to ensure stable and comprehensive system maintenance services. This is to assist corporate clients to take advantage of video feed technologies to cut down operational costs while staying up-to-date with the progress of production in order to respond to customers' demands in the shortest time possible and accomplish their goals to create competitive edges.
Here at Hanmin, we aim to become the best partner for corporate clients striving for sustained operation by creating competitive strengths by delivering advanced network IT and professional services.
Quality and service remain the goals that we will always strive for. We pledge ourselves to accommodate our customers' needs, no matter what it might be, so that our customers will never be without our aid; That they may enjoy a new lifestyle of video feed a technology that is convenient, fast, easy-to-use and secure; We endeavor to create perfect system integration with a professional work attitude that focuses on creation, action and determination; Deliver comprehensive network services with optimized integration.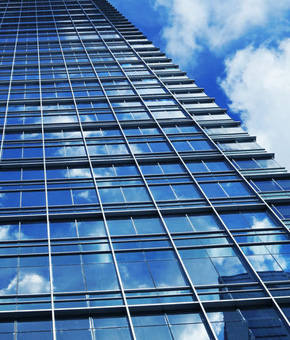 Professional Service
---
Wholesale and retail distribution of security equipment related products.
Planning and construction of digital surveillance system.
Planning and construction of security and anti-theft systems.
Planning and construction of access control and attendance systems.
Planning and construction of special systems.
History
---
2003
-Established in Kaohsiung in late June with a capital of NT$ 2 millions and an actual paid in capital of NT$ 2 millions.
2005
– Expanded scale of operation due to growing sales; the office was relocated to the previous location at Anhsi Road in October.
2006
– Focused on the bidding of public projects to integrate and accomplish project requirements through subcontracts.
– Created new records in terms of sales turnover in June; increased capital to NT$ 5 million.
2007
– Established IT and Engineering Departments to foray into the market of online surveillance products.
– Commenced the distribution of products including IP Network Camera, Surveillance Recorders, Video Server and so forth.
2009年
– Introduced SMEA real-time technological assistance program by the Industrial Development Bureau in March.
– Collaborated with National Kaohsiung University of Applied Sciences in the Industry-Academia Joint R&D Project in April.
– Expanded operations and relocated to the company's current location in May to accomplish the goal of office-plant integration.
– Established DVR product manufacturing and assembly department in June.
2010
– 'Hanmin' trademark registered in September.
– Production of DVR certified to CE, FCC and BSMI accreditations in October.
– Introduced ISO 9001 implementation in November, marking the beginning of Hanmin's
– quality service phase.
2011
– Certified to ISO 9001 international standards in January.
– Obtained exclusive software licensing privileges from Linovision in Taiwan in February.
2012
– Certified ex-proof housing for electrical type test by ITRI.
– 2013 Golden Torch Award: Top 10 Excellent Enterprises.
2013
– Certificated ex-proof housing for electrical type test by ITRI.
– Obtained 2013 Golden Torch Award: Top 10 Excellent Enterprises
2014
– We achieve the globalization and establish the oversea dept.
2015 
– 「Mini-Recorder」and「Ex-proof Integrated Camera」triumphs in Taiwan Excellence Awards 2015.
2016
– 「LCD Screen Network Video Recorder」triumphs in Taiwan Excellence Awards 2016.
– Hanmin has joined GreTai Securities Market -GISA officially. (Ticker Symbol:7501).
– Hanmin is certified in the ISO 9001:2015 standard.
– Jason Lin, President is honored「top 100 MVP MANAGERS of Taiwan 2016」 by Manager today, and「The 13rd Southern Taiwan Management Excellence」.
– Exhibition attended:
2016 INTERSEC at Dubai International Convention and Exhibition Centre (DICEC).
2016 IFSEC SOUTHEAST ASIA at Kuala Lumpur Convention Centre and introduce LATUM to the ASEAN security market.
2017
– 「Solar WIFI Camera」 triumphs in Taiwan Excellence Awards 2017.
– Exhibition attended: 2017 INTERSEC at Dubai International Convention and Exhibition Centre (DICEC) on 22 – 24 January 2017.